Dryer Vent Cleaner Houston - Drying Specialists Who Know What They're Doing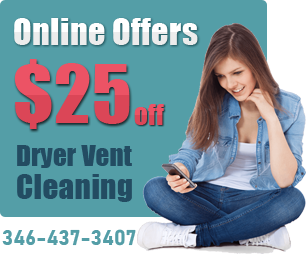 Are you educated on the importance of having a dryer vent cleaning? Like most people, you probably think that your drying machine is perfectly fine. However, upon a closer look, you may surprise at what you find. Are you trying to decide if you need one or not but you're on the fence? If so, Air Duct Cleaner Houston Texas can assist. We'll work with you and present you with facts that support this cleansing.
You can prevent dryer fires by regularly having a professional check the vents for filth. Did you know that dirty dryers can spontaneously combust? Countless homes have had their buildings destroyed due to the spontaneity of this conundrum. Instead of leaving your house susceptible to a fire, take matters back into your own hands. Let us provide you with a dryer vent cleaning so you can sleep easy at night.